Promix Club is a fan-fiction series based on an animated series, Winx Club by Iginio Straffi. Its story tells you about 20 years' time after Winx Club, when the next generation: Cornelia, Amelina, Mei, Isabelle and Lystina following in their footsteps. This series will not only bring you a brand new look about fairies but also a new chapter for another magic adventure.
Main Characters Edit
Cornelia is the Fairy of Ruby, also the long lost princess of Westerina. She plays an integral part of Promix Club as a leader. Cornelia is able to creat weapons, constructions such as bridges, buildings,... and imprision people from her power, which is used more than spells.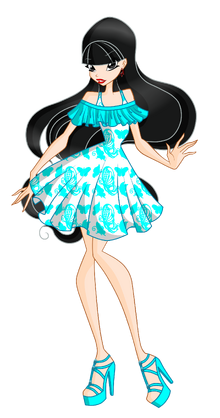 Amelina is the Fairy of Dragon Flame, also the eldest in Promix Club. She is multi-talented and excellent who can use, fix and invent hi-tech gadgets. In general, her Dragon Flame is said to be similar to Bloom
Latest activityEdit
Photos and videos are a great way to add visuals to your wiki. Find videos about your topic by exploring Wikia's Video Library.